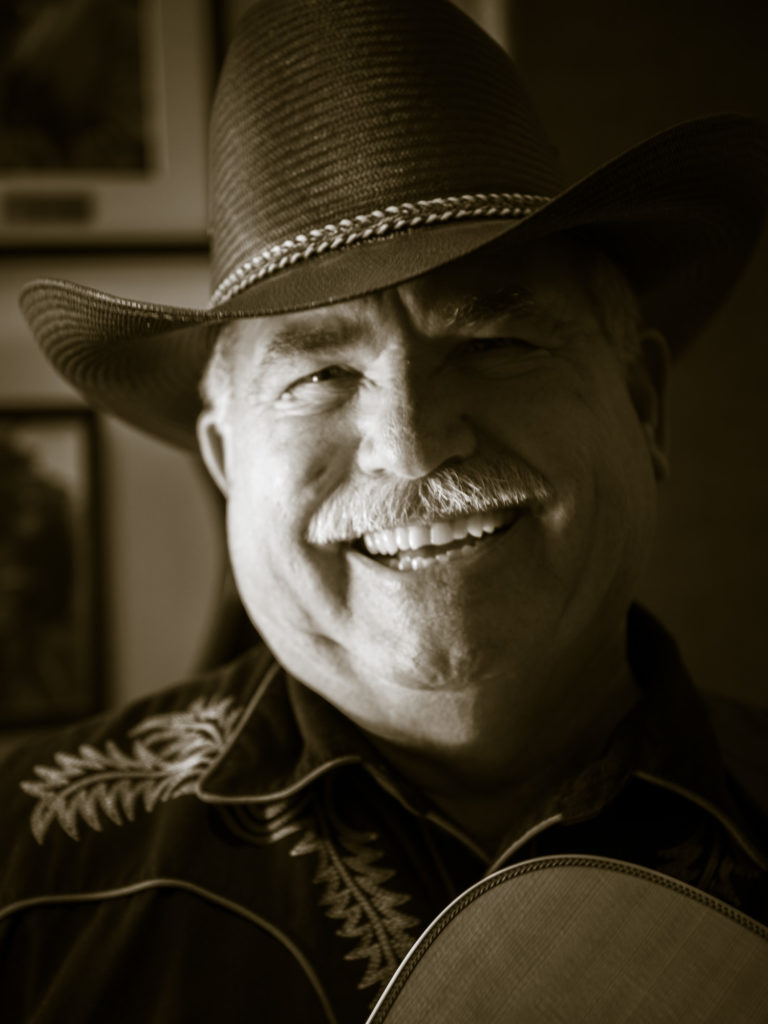 DROVE ALL NIGHT, WATCHED THE SUN COME UP
A Paul Haas Bio
————————————-
65-year-old Country/Folk/Bluegrass singer-songwriter Paul Haas' words and music pour out of the stereo speakers like midnight waves crashing on the coastline of his native California state. It's also a metaphor of this brave man's artistic journey. And like most pilgrimages, the making of his debut album LONG, LONG TIME is ultimately a story of redemption and salvation. With a richness that only time, wisdom and pain can provide, Paul Haas' new album provides a playlist for what it means to be human: joy, sadness, love, loss, exuberance, confusion, and hope with a couple of beers and shots thrown in to wash it all down with.
A bonafide true son of California (4th generation, still living in his hometown of Covina, CA), Paul wrote songs in his bedroom at night for 35 years and dreamed of being an artist while being a single parent and working in the trucking industry before making his first ever recording in the winter of 2019.
Proudly and unabashedly carrying the musical DNA of his generation, you can clearly hear his influences: the romance of country crooner George Jones, the Americana grit of Waylon Jennings, the Grand Ole Opry simplicity of Hank Williams, the bluegrass moan of Bill Monroe, the Western swing charm of Bob Wills, the emotional purity of Buddy Holly, and the Zen haiku minimalism of the late, great J.J. Cale.
A lot of songwriters claim these influences, fair enough, but Paul has something that sets his work apart: the complete inability to be anything but himself, incapable or unwilling to mimic, copy or follow. This is how iconic and timeless art is created.
He also has a few secret weapons up his sleeve, starting with that voice. Paul Haas was sent into this world equipped with a mighty gift, a rich and powerful baritone singing voice that sounds both world weary and innocent at the same time; that melts into your life like maple syrup running down the side of a tree. Paul has the uncanny ability to write the rarest of tunes: simple, uncluttered songs of amazing depth. He also has good taste in collaboration. A chance meeting in a bar one rainy night in Hermosa Beach found him jamming with Los Angeles Violinist/Songwriter/Producer Chris Murphy.
Murphy, a conservatory-trained jazz and folk musician with 30 years of experience in the scene, said he was… "taken aback by the quality and soul of Paul's original work. Hearing Paul's music for the first time was like discovering a '59 gold top Les Paul Guitar at a garage sale. You know it COULD happen, you just don't expect it. I was immediately drawn into and captivated by Paul's magical singing and songs. It's so rare to find someone, especially an amateur musician, who understands simplicity and understatement like he does. I immediately knew the world would be a better place with an album of Paul's music floating around it, and I wanted to be the one to produce it".
Murphy convened Haas and drummer Michael Jerome (Richard Thompson, J. J. Cale), bassist Andreas Geck (Paulina Rubio, Brian Auger), lead guitarist Nate Lapointe (Bobby Womack) and country-rock harmony singer legend Herb Pederson (John Denver, Linda Ronstadt, Tom Petty) at Hayloft Studio in west LA. With the addition of longtime Murphy engineer Josh "Cartier" Cutsinger, LONG, LONG TIME was born.
Debut Album
"Long, Long Time"
Available 06/26